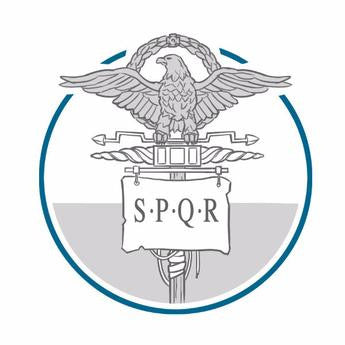 Latin II
Regular price $142.00
$710 (

à la carte

 tuition per class)

- $142 (20% tuition deposit required to secure a seat in class)

= $568

 

balance of tuition (invoiced as monthly payments, June through May*)
Course Description: Latin II reviews the grammar of Latin I and works through the remaining chapters of the Kraken Latin 1 textbook. Students will be introduced to personal pronouns, the passive voice in all tenses, and the remaining conjugations and declensions. Extensive study of Latin derivatives and stories of Roman culture, myths, and history make Latin come alive, even in our modern world. 
See the Table of Contents of Kraken Latin 1 for an overview of the concepts studied in Latin II (Units 3 & 4)
Still unsure of your student's Latin placement? See the FAQ page (HERE) for help (last question on the page).
Credits: 1 (Foreign Language), Honors-level
Please note, when taken in 7th or 8th grade, this course may NOT be applied to the high school transcript.
If taken in high school, it will count as a credit towards the LOS graduation requirements (Foreign Language).
Prerequisite: LOS Latin I or equivalent
Mtg. Days:  Mon., Tues., Wed., & Thur (4 days each week)
Required Materials:  Kraken Latin Book 1

Introduction to the textbook:  "'Hail, emperor, they who are about to die salute you!' Perhaps you are familiar with the Latin phrase quoted above. Suetonius, a Roman historian, recorded that captives and criminals uttered these words to Emperor Claudius just before they were forced to fight to the death in a mock naval battle.* And perhaps you, just as other Latin students before you, feel that these words appropriately describe your mental state as you approach this year of Latin! Some of you have never studied Latin before and may be approaching this book with some trepidation. Some of you have already spent several years learning this language, and have the battle scars to prove it. Take courage. Although the study of Latin may seem daunting at times, you will survive and be all the better for it. I won't pretend that Latin is easy for everyone, because—as with any other language—you will need to study hard in order to master it. This primer is the first in a series that will guide you through some major basics of Latin grammar. The goal is not merely to revel in these grammatical delights (although you are certainly welcome to do so), but to equip you to translate and then read "real" Latin. And so welcome to Kraken Latin. Whether Latin feels like a battle or a journey, may you prosper in your endeavors!"  -Natali H. Monnette, Author of Kraken Latin
*Registration & Payment Plans: Upon registration, Logos Online will create a monthly payment plan for the balance of tuition, paid in monthly installments with the first payment due June 1 and the final payment in May. Families who register after June 1 will be invoiced immediately for the months that have transpired at the time of registration. For example, if a student registers on August 25, the family will pay the 20% deposit as well as the monthly payments for June, July, and August. They will then continue forward with the monthly payment plan for the balance of tuition.