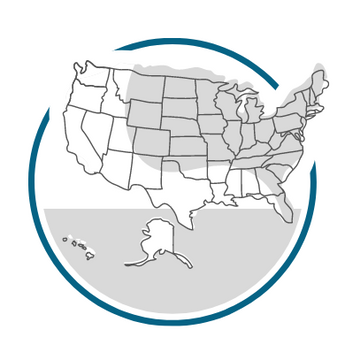 United States History
Regular price $139.00
$695 (

à la carte

  tuition per class)

- $139 (20% tuition deposit required to secure a seat in class)

= $556 balance of tuition (invoiced as 12 monthly payments)
Course Description:  This course is designed to provide the student with a comprehensive sweep of US History, appreciating its Judeo-Christian foundation. The weekly rhythm includes assigned readings accompanied by Socratic discussion. Students will hone their critical thinking and presentation skills through various assignments, both written and oral.
Course Objectives: The student will be able to:
Chart 25 events/figures from US history.

Recite the Preamble to the Declaration of Independence.

Examine theological concepts in their course readings.

Write an encomium/vituperation on a figure from US history.

Develop a persuasive paper, integrating multiple texts
Credits: 1 (Elective); Honors
Mtg. Days: Tuesdays & Thursdays (2x/wk)  
Required Materials:
Any modern English translation (not a paraphrase) of the Bible
America in God's Providence: A Christian Worldview History:1492-2018, by Kevin Swanson
*Registration & Payment Plans: Upon registration, Logos Online will create a monthly payment plan for the balance of tuition, paid in monthly installments with the first payment due June 1 and the final payment in May. Families who register after June 1 will be invoiced immediately for the months that have transpired at the time of registration. For example, if a student registers on August 25, the family will pay the 20% deposit as well as the monthly payments for June, July, and August. They will then continue forward with the monthly payment plan for the balance of tuition.