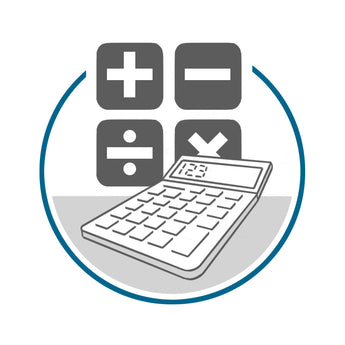 Consumer Math
Regular price $142.00
$710 (

à la carte

 tuition per class)

- $142 (20% tuition deposit required to secure a seat in class)

= $568

 

balance of tuition (invoiced as monthly payments, June through May*)
Class Description:  Prepare your students for making financial decisions with instruction about credit card charges, taxes, interest on loans and savings, personal banking, and costs of transportation, food, clothing, utilities, insurance, and filling out income tax forms. Being a good steward of the Lord's money is the primary emphasis. 
Credits: 1 (Math/Elective -- please note that this class is NOT an honors-level course; the unweighted grade will affect the overall GPA)
Mtg. Days:  Mon., Tues., Wed., & Thur (4 days each week)
Required Materials:  
BJU Consumer Math Student Edition, 3rd Edition
Access to EXCEL (preferred over comparable programs)
*Registration & Payment Plans: Upon registration, Logos Online will create a monthly payment plan for the balance of tuition, paid in monthly installments with the first payment due June 1 and the final payment in May. Families who register after June 1 will be invoiced immediately for the months that have transpired at the time of registration. For example, if a student registers on August 25, the family will pay the 20% deposit as well as the monthly payments for June, July, and August. They will then continue forward with the monthly payment plan for the balance of tuition.