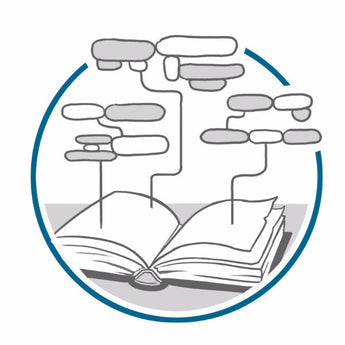 English 1
Regular price $139.00
$695 (

à la carte

  tuition per class)

- $139 (20% tuition deposit required to secure a seat in class)

= $556 balance of tuition (invoiced as 12 monthly payments, June thru May*)
Class Description: Middle Schoolers will gain a firm footing in the mechanics of English grammar and usage as well as writing composition. Students will work through the first half of the text, Analytical Grammar, which was written specifically for students in the "Dialectic" or Logic stage of learning (middle school). The approach is extremely effective and enjoyable for students in this category. The class will cover parts of speech, parts of the sentence, the basics of sentence diagramming, phrases, and clauses. Students will also learn basic writing structures: the 5-paragraph essay, book report, and others.
Credits: 1
Please note, this is a middle-school course. If taken in high school, this class will count only as an elective on the high school transcript.
Prerequisite: none
Mtg. Days: Mon., Tues., Wed., & Thur (4 days each week)
Required Materials:
The Lost Tools of Writing: Level 1 Student Workbook
Optional Materials:
The Lively Art of Writing
*Registration & Payment Plans: Upon registration, Logos Online will create a monthly payment plan for the balance of tuition, paid in monthly installments with the first payment due June 1 and the final payment in May. Families who register after June 1 will be invoiced immediately for the months that have transpired at the time of registration. For example, if a student registers on August 25, the family will pay the 20% deposit as well as the monthly payments for June, July, and August. They will then continue forward with the monthly payment plan for the balance of tuition.