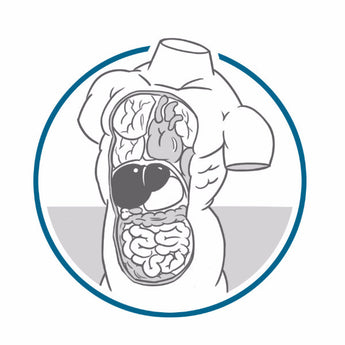 Advanced Biology: The Human Body
Regular price $142.00
$710 (

à la carte

 tuition per class)

- $142 (20% tuition deposit required to secure a seat in class)

= $568 balance of tuition (invoiced as monthly payments, June through May*)
Course Description:  Advanced Biology is an introduction to the anatomy (form) and physiology (function) of the human body looking at the eleven organ systems from the cellular to organ level. You can find a preview of the textbook table of contents following the link here. 
Skills: The course contains a wealth of new vocabulary and multiple informational diagrams per chapter demanding solid reading comprehension skills and study habits to absorb and master the material. The course will include dissections of a sheep's heart and a cow's eye.
Credits: 1 (Science), Honors-level
Prerequisite: Biology or equivalent course.
Mtg. Days: Mon., Tues., Wed., & Thur. (4 days each week)
Required Materials:  

The Human Body: Fearfully and Wonderfully Made, 2nd Edition, 2-Book Set
 *Registration & Payment Plans: Upon registration, Logos Online will create a monthly payment plan for the balance of tuition, paid in monthly installments with the first payment due June 1 and the final payment in May. Families who register after June 1 will be invoiced immediately for the months that have transpired at the time of registration. For example, if a student registers on August 25, the family will pay the 20% deposit as well as the monthly payments for June, July, and August. They will then continue forward with the monthly payment plan for the balance of tuition.