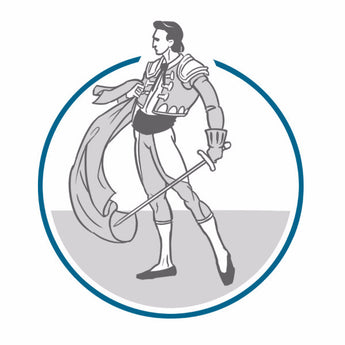 Spanish I
Regular price $142.00
$710 (

à la carte

 tuition per class)

- $142 (20% tuition deposit required to secure a seat in class)

= $568

 

balance of tuition (invoiced as monthly payments, June through May*)
Course Description: Spanish I will introduce students to the basics of the Spanish language and culture throughout the world, with the goal of imparting a love of the language and the tools necessary to successfully pursue further study. This course will concentrate on the four fundamental linguistic skills: listening, speaking, reading, and writing. We will cover basic grammatical structures, subject-verb agreement, adjective agreement, possessive adjectives, pronouns, possession, and verb tenses with a particular focus on present tense, irregular verbs, and simple past tense. Special attention will be paid to vocabulary, to enable students to communicate at a basic level in a variety of everyday situations.
Credits: 1 (Language); Honors
Prerequisite: Minimum age of 13
Mtg. Days:  Mon., Tues., Wed., & Thur. (4 days each week)
Required Materials: 
BJU Press Spanish I Student Text, 3rd Edition 
BJU Press Spanish I Student Activities, 3rd Edition
*Registration & Payment Plans: Upon registration, Logos Online will create a monthly payment plan for the balance of tuition, paid in monthly installments with the first payment due June 1 and the final payment in May. Families who register after June 1 will be invoiced immediately for the months that have transpired at the time of registration. For example, if a student registers on August 25, the family will pay the 20% deposit as well as the monthly payments for June, July, and August. They will then continue forward with the monthly payment plan for the balance of tuition.