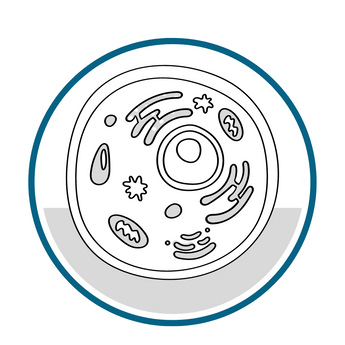 Biology
Regular price $142.00
$710 (

à la carte

 tuition per class)

- $142 (20% tuition deposit required to secure a seat in class)

= $568

 

balance of tuition (invoiced as monthly payments, June through May*)
Class Description:  This course investigates life on earth, from the tiniest microorganisms to massive ecosystems. Major themes will include: 1) molecular processes supporting life; 2) cell biology 3) biological evidence for creation; and 4) examining the diversity of life on planet earth. Labs and enrichment content such as historical backgrounds to biological concepts or applications of biology knowledge to current events are at each teacher's planning and discretion. You can find a preview of the textbook table of contents following the link here.
Skills: Each chapter includes lots of new vocabulary and multiple informational diagrams per chapter demand solid reading comprehension skills and study habits to absorb and master the material. The course will include dissections of a crayfish and a perch.
Credit: 1 (Science), Honors
Recommended Prerequisite: Previously completed one science credit. Example: Completion of physical science or equivalent.
Mtg. Days:  Mon., Tues., Wed., & Thur (4 days each week)
Required Materials: 
Please note we will be using the newest edition this school year.
Apologia's Exploring Creation with Biology Set, 3rd Edition, 2- Book Set
*Registration & Payment Plans: Upon registration, Logos Online will create a monthly payment plan for the balance of tuition, paid in monthly installments with the first payment due June 1 and the final payment in May. Families who register after June 1 will be invoiced immediately for the months that have transpired at the time of registration. For example, if a student registers on August 25, the family will pay the 20% deposit as well as the monthly payments for June, July, and August. They will then continue forward with the monthly payment plan for the balance of tuition.