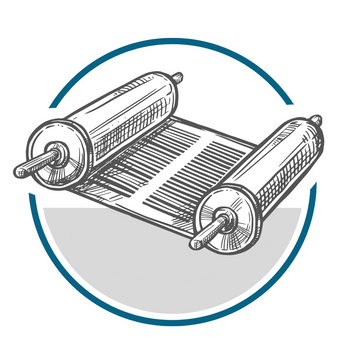 Biblical Hebrew II
Regular price $142.00
$710 (

à la carte

 tuition per class)

- $142 (20% tuition deposit required to secure a seat in class)

= $568

 

balance of tuition (invoiced as monthly payments, June through May*)
Course Description: 
Biblical Hebrew I introduces learners to the basics of the Hebrew language in an engaging and interactive way. Starting from ground zero, Hebrew will be used for roughly 90% of all communication that takes place, which will increase in complexity as the course progresses. Learners will describe pictures, interact with props, express ideas, sing songs, read and discuss texts, and ask one another questions about daily life, all with a focus on immediate comprehension in Hebrew, and not via translation. This forces learners to think in the language right from the start, building the necessary foundation for fluent reading. Noun and verb morphology and syntax patterns for biblical Hebrew narrative are introduced implicitly and contextually absorbed through picture lesson videos, dialogue and verse memorization, audio-lingual drills, vocabulary stories, text comprehension audio, and annotated readings, all intended to give learners basic fluency—both spoken and reading—in the Hebrew language and a working knowledge of the foundations of Hebrew grammar. In the first year, students will learn nearly all the verb tenses (including examples from all the major binyanim "verbal structures"), read a number of stories written in biblical Hebrew, begin reading through the book of Jonah in Hebrew, and memorize several verses from the Hebrew Old Testament. The remainder of Hebrew grammar and the rest of the book of Jonah, including an introduction to Hebrew poetry, will be covered in Biblical Hebrew II.
NB:  This course utilizes what is known as Communicative Language Teaching (CLT), where the target language is taught IN the target language, creating a more efficient and enjoyable learning process. Because of the interactive nature of the course, students will be expected to have their videos on and to participate orally and in class. (Warning: there will be laughter!)
Credits: 1 (elective)
Prerequisite: Latin 1 & 2
Mtg. Day:  Tuesdays & Thursdays (only)
Required Materials: 
Living Biblical Hebrew: Part 1 
*Registration & Payment Plans: Upon registration, Logos Online will create a monthly payment plan for the balance of tuition, paid in monthly installments with the first payment due June 1 and the final payment in May. Families who register after June 1 will be invoiced immediately for the months that have transpired at the time of registration. For example, if a student registers on August 25, the family will pay the 20% deposit as well as the monthly payments for June, July, and August. They will then continue forward with the monthly payment plan for the balance of tuition.